Hey everyone, Agent Leu reporting in!
Getting straight to the point, look at these super cute tiny figures!!!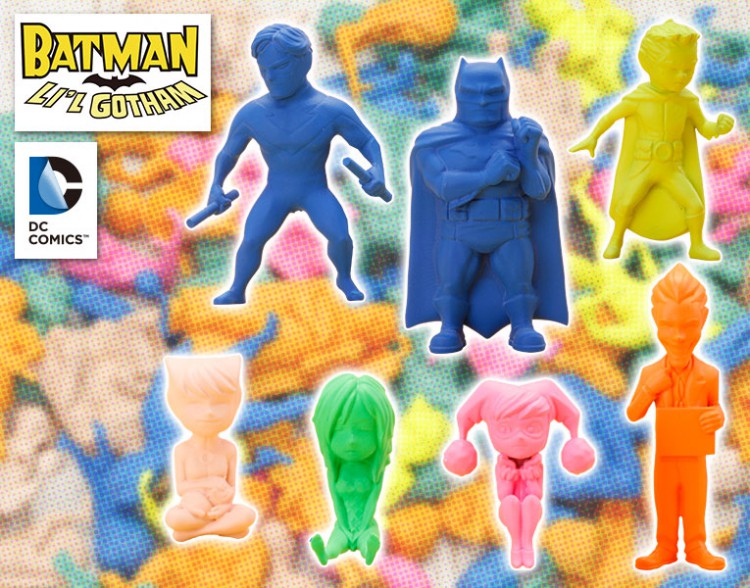 Yes, Kotobukiya is coming out with mini figurines for Batman: Li'l Gotham!
The story takes place in the Li'l Gotham universe where Gotham's superheroes/heroines and supervillains/villainesses become smaller and cuter! Not to mention the beautifully illustrated artwork by Dustin Nguyen! The Japanese version will be on sale on the 26th this month!
This was a planned project since July 2013, and after careful selection of the characters (of course purchasing all the comics first!) all the and struggles with sculpting and molding, it is finally ready to go on shelves!
There are seven characters in total: Batman, Nightwing, Damian, Catwoman, Harley Quinn, Poison Ivy, and last but not least, Joker!
These figurines may feel and look like erasers, but they're made with PVC, the same material as M.U.S.*.L.E. (woo censorship because copyright!), so they are NOT ERASERS. You'll just get your paper dirty.
There are six different color variations for each figure: Orange, Peach, Green, Yellow, Pink, and Blue!
As delicious as they look, PLEASE DON'T EAT THEM D:
Tiny Batman fitting his glove.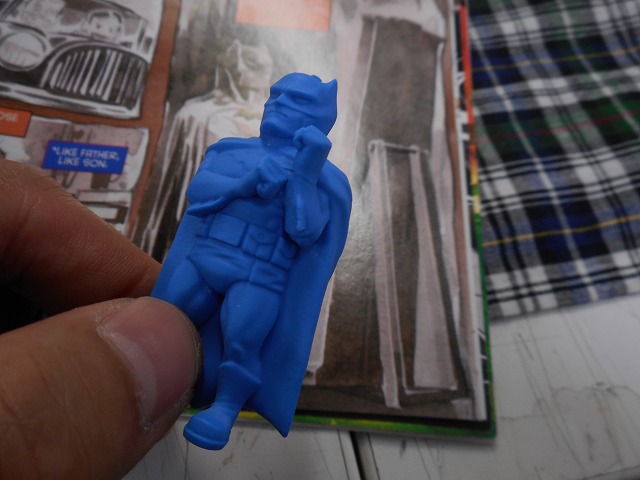 Everyone's favorite hottie, Nightwing! And all six color variations!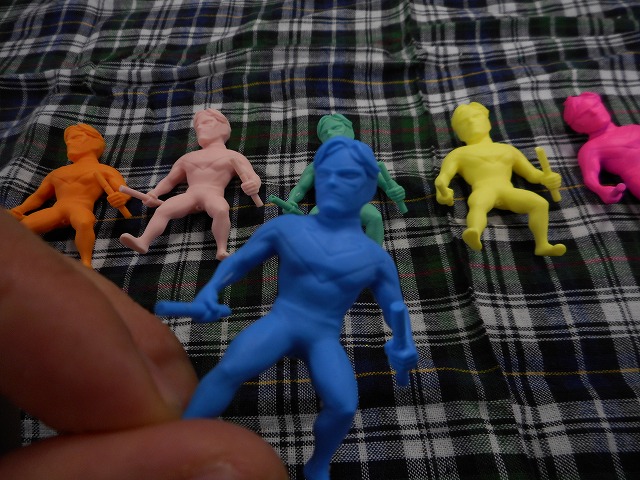 Robin/Damian in nearly the same pose as the comics!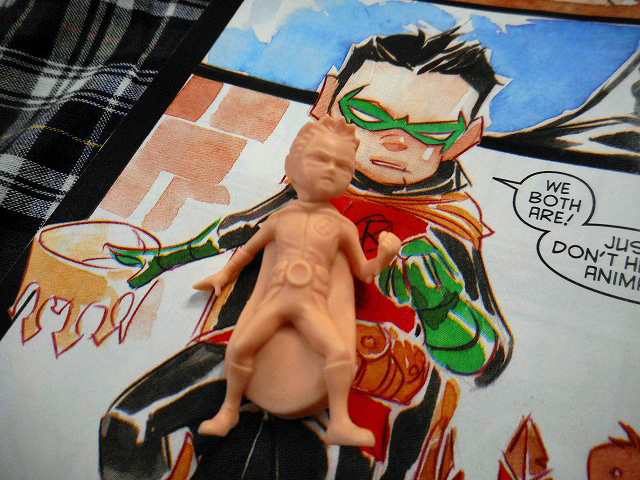 Catwoman with a cat on her lap! I'd be content like her too if I had a cat with me right now.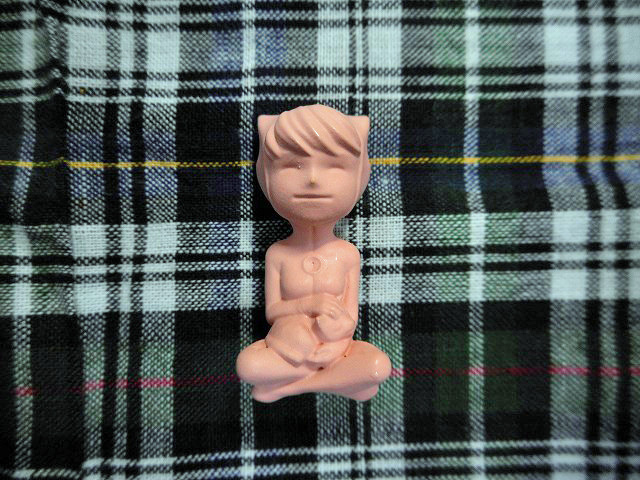 Joker! Arranged slightly from the original illustration.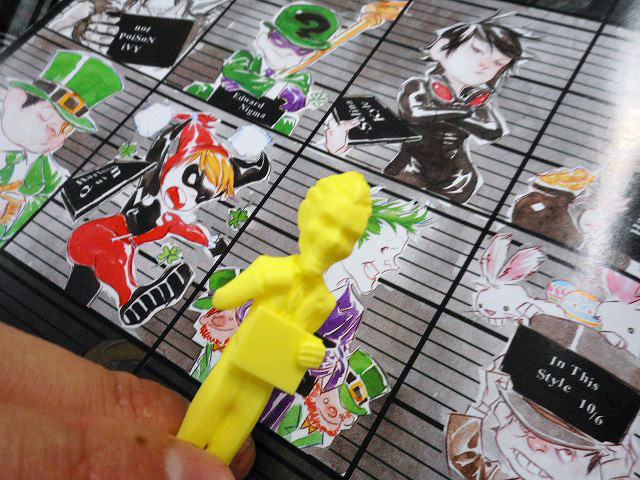 Annnnd we have an adorable Harley Quinn in a sitting pose! Perfect for setting on your Li'l Gotham trades!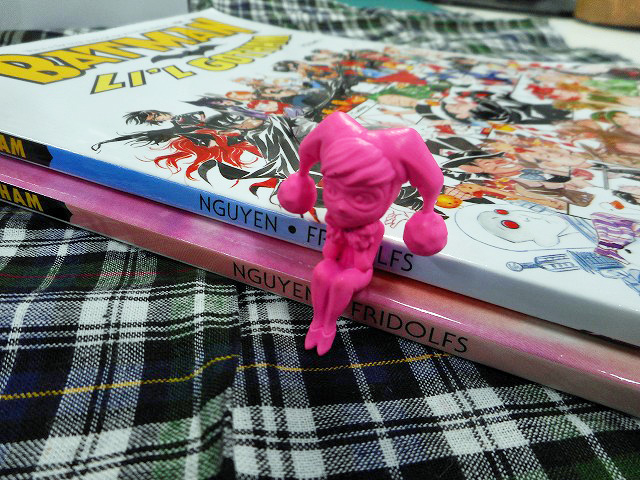 Poison Ivy thinking how much she hates autumn and withering away with the leaves…
My personal favorite is the orange one!
As mentioned before, there are 7 characters with 6 color variations!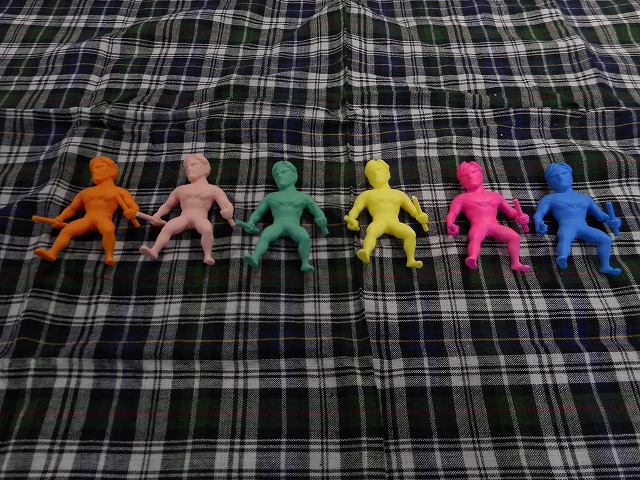 Which means, 7×6=42 variations!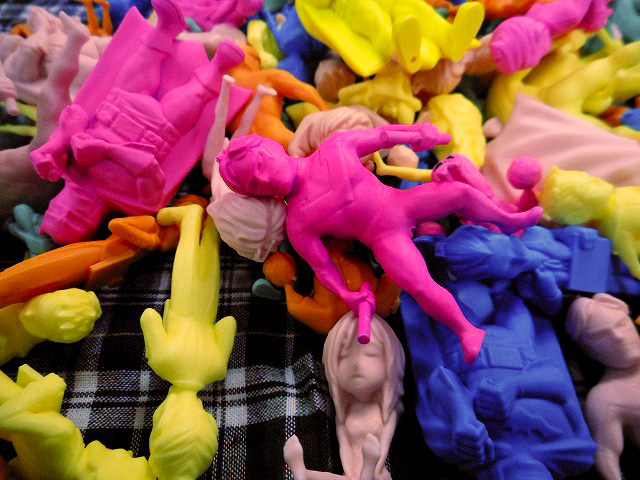 Each pack contains two figures!
*All characters and colors are random. Since everything is random, there is no guarantee that buying a whole box will complete the set.
Try your luck and see what your fated Li'l Gotham character is, and have fun trading with your friends to complete your collection!
Pre-order in Japan:
⇒ http://shop.kotobukiya.co.jp/shopdetail/000000002255/
Event Update:
Wonder Festival Come stop by and say hi if you're in Japan and visiting Wonder Festival (Feb. 8th)!
New York Toy Fair Agent Leu will be at NYTF! 
Agent Leu, over!
TM & © DC Comics.
WB SHIELD: TM & © Warner Bros. Entertainment Inc.
(s15)